ADU For Lenders
The ADU Grant provides up to $40,000 towards pre-development and non-reoccurring closing costs associated with the construction of the ADU. Predevelopment costs include site prep, architectural designs, permits, soil tests, impact fees, property survey, and energy reports.
Become a CalHFA-approved ADU Lender
Is your company a CalHFA-approved lender?
Does your company allow construction loans on Accessory Dwelling Units (ADUs)?
If you answered "yes" to both questions, your company can access our ADU Grant by completing our Participation Agreement.
Guidelines:
Process Info:
Borrower(s) Requirements
ADU Grant Application Process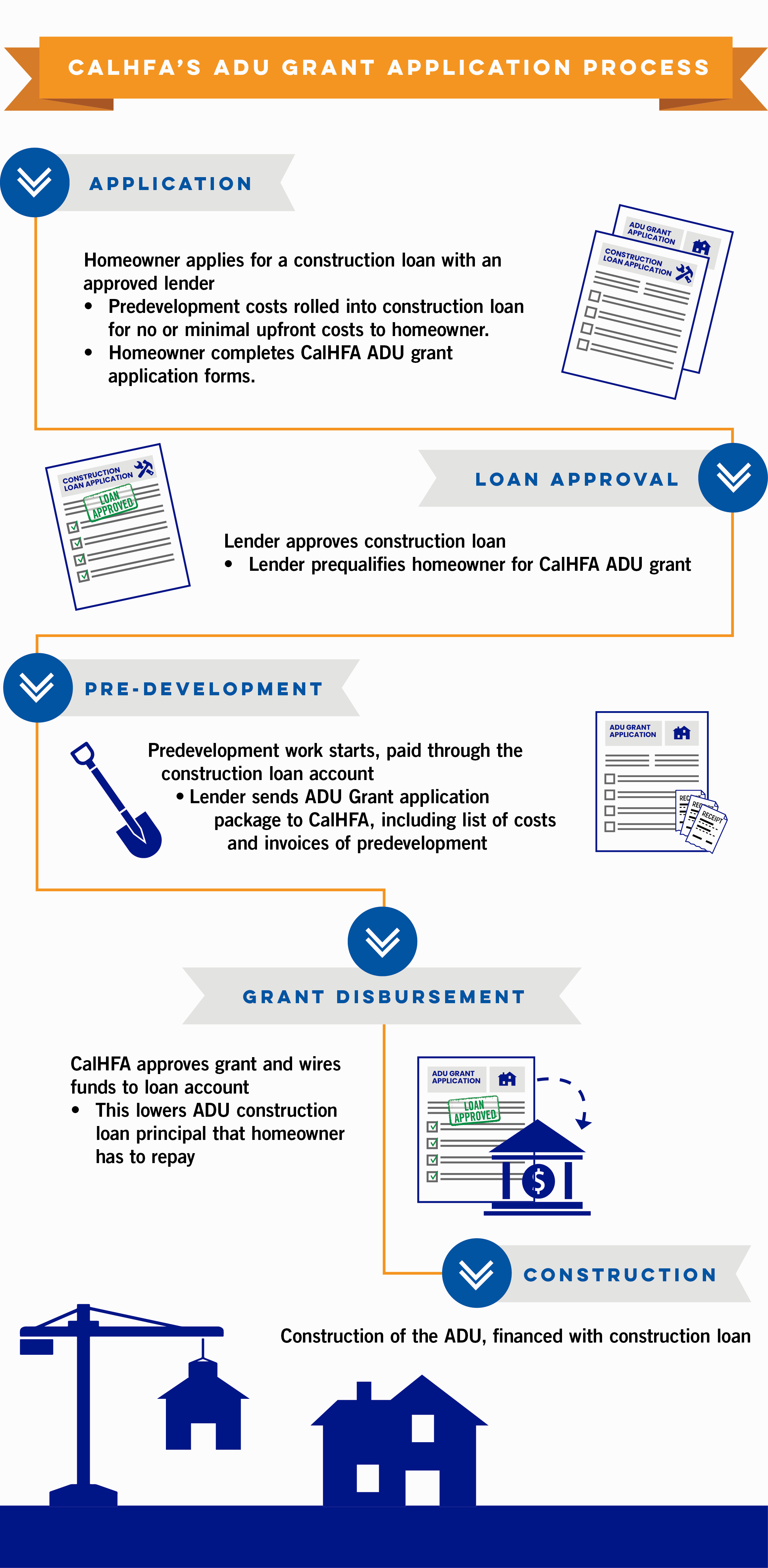 PDF version of the ADU grant process
CalHFA Lender Training
Lender Training enables loan officers, real estate agents and brokers to learn more about CalHFA's single family products, loan documentation requirements and other tools that will help them understand CalHFA's products, requirements and procedures more thoroughly.
Visit the Training & Outreach page for details.
Helpful Marketing Materials
CalHFA produces many collateral pieces to both inform homebuyers and help our lending partners with the CalHFA process. Many of the pieces are in downloadable format for convenient printing. Take a look at what we have to offer!
Visit the Sales Tools & Marketing Materials page for details.